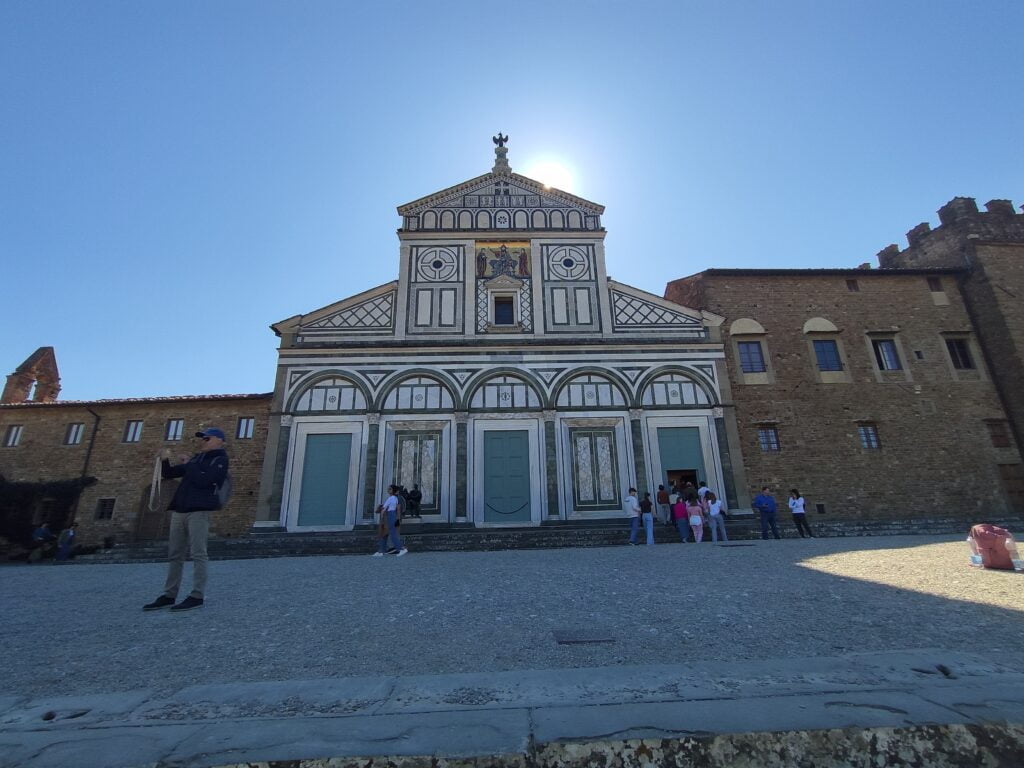 Founded on the site of an Etruscan settlement and later a Roman colony, Florence, Italy is home to more than 700 years of cultural and artistic history. The city was one of the most significant from the Renaissance period, with countless structures from this era surviving today. With so much to see while visiting Florence, one of the best ways to experience this unique city is with a walking tour. This is not only a great way to see the sights, but also a way to learn about the history of the city from an experienced local guide. Our free Florence sightseeing tours take guests through some of the city's most notable cultural sites from the Renaissance period. If you're thinking about joining one during your next visit, keep reading to learn how to make the most of your tour.
Check the Tour Schedule
Making the most of your Florence sightseeing tour starts before the tour begins. While planning to visit Florence, take some time to review the tour schedule. Our free Florence walking tour is available every day of the week. However, the tour times vary by day. The last thing that you want to do is arrive for the tour and find that you missed it because you had the wrong time. On Saturdays and Sundays, our sightseeing tours begin at 10 am. Monday through Friday, they begin at 5:30 pm. Checking the schedule early will ensure you know exactly when the tour starts, so you won't miss it. While it's not required, you can also register online for the tour that you plan to join. If you're creating an itinerary to see Florence, make sure to take the time to consider which tour you plan to join.
Know Where You're Going
Knowing what time your free Florence walking tour is scheduled to depart is important. But it's not the only detail to make note of. When planning your day, don't forget to make sure that you know where the tour is departing from. Each of our Florence sightseeing tours departs from the obelisk next to the Santa Maria Novella Church. This historic church was built by monks of the Dominican Order during the first half of the 13th century. Don't wait until the last minute to check to see where the church is in relation to your hotel or other accommodation. Instead, map out the route that you'll need to take ahead of time so that you'll know how long you need to get here. When you arrive at the Santa Maria Novella Church, look for the tour guide holding an umbrella.
Wear Comfortable Shoes
Our sightseeing tours are walking tours. Each tour lasts between one hour and forty-five minutes and two hours, during which you'll explore a number of Florence's most historic Renaissance-era structures. Because of the area of the city that we explore, you'll spend a lot of time walking on uneven cobblestone streets. During our tours, it's a good idea to wear comfortable shoes. Avoid wearing heels, as these can make it difficult to walk on uneven roads. Flip flops or other shoes without support may also be a bad choice for our tours. Opt for something that you can comfortably stand and walk in for at least two hours. That way, you won't be left distracted by your sore feet during the tour.
Don't Forget Your Camera
In addition to comfortable shoes, you'll also want to remember to bring your camera. Whether you use your smartphone or a separate camera, you're going to want to be able to capture pictures of the beautiful sites that you'll visit during your tour. The night before your tour, check that you have a memory card or that your smartphone has storage space for pictures, and check that your device is charged.
Ask Questions
One of the best ways to make the most of your Florence sightseeing tour is by asking your tour guide questions. Throughout the tour, our experienced and licensed guides will teach you about the history of the sites that you're visiting. If you have a question about that site, its cultural or artistic significance, or about other nearby sites, don't be afraid to ask your guide. They are a great resource for learning about this unique city. Your questions don't have to necessarily be about the tour. At the end of your sightseeing tour, your guide will also be happy to offer recommendations for local food and restaurants to try. This is a great chance to ask not just about places to dine, but also about other destinations in the city that they recommend visiting. If you've booked a walking tour at the start of your visit to Florence, use this opportunity to fill out the rest of your itinerary for your visit.
Making the Most of Your Florence Sightseeing Tour
A Florence sightseeing tour is one of the best ways to experience this unique city. These tips are a simple way to make the most of your tour. With so much cultural and artistic history to discover, a walking tour with an experienced guide can help you learn more while also getting a closer look at some of the city's most beautiful structures. Since our launch in 2009, our free Florence walking tours have taken thousands of guests on a journey through the city's rich history and cultural heritage, with a focus on the iconic Renaissance period and the famous Medici family. Our expert guides offer these tours daily throughout the year. Book your free tour today!